REFERENCES
In 2009 we decided to replace the windows and doors on our villa in Javea.

We arranged for a visit and quote and found the experience pleasing. Jason took his time to explain the product which he was able to show. He was very pleasant and there was no hard sell. He simply provided a quote and left it with us.

Having looked at other companies, we decided to accept the quote and we arranged for the work to be done between visits. Jason called again with a fitter to do a detailed survey and the work was done. We returned to find the job complete and we were very satisfied and very pleased. The windows and doors were made in Germany and have a full 10 year guarantee Both windows and doors tilt and turn.

Three windows were fitted in a curved wall which involved filling the wall to match the contour of the windows. Not only did the fitter fill the wall very well, he even matched the finish to ensure it blended in. He did a very good job. Overall, we were extremely pleased, we got a good product, a 10 year guarantee, a professional installation and perhaps more importantly, a good price. We would certainly recommend the company.
Regards, Ken Cotgrave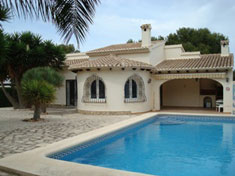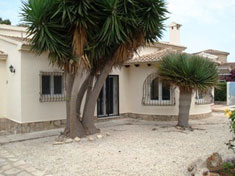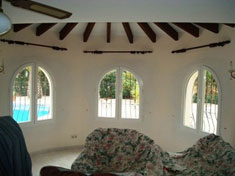 Hello Jason,

I would just like to thank you and your fitters for doing such a great job on our replacement windows and doors. We had terrible aluminium doors and windows before and the condensation and noise was unbearable.

Since you replaced them all, the difference has been amazing, the noise and condensation reduction has been amazing, and the house is so much warmer, and they look so nice compared to the previous ones.

The fitters were also very efficient and made the minimal amount of mess, and were always punctual.

I would thoroughly recommend you to anyone.

Thanks, Anne Coburn, Moraira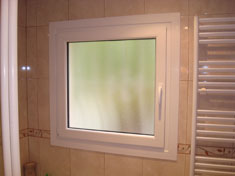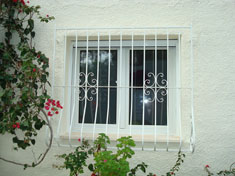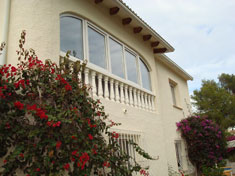 Jason and the staff at Safestyle.....can't thank you enough for the fabulous job you've done on replacing our windows and doors, we're absolutely delighted with them. The service was professional and efficient from the first visit for quotation until the product was installed - all in a day and then made good so professionally. It's made a complete change to our home.

Would recommend your company to anyone wishing to have new windows/doors installed.

Thank you once again, Lynn and Tony Capon (Oliva)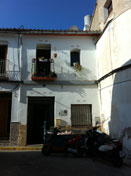 Hello Jason

You have now replaced all our wooden, single glazed windows with your super double glazed units. I just want to say that we are very impressed with the quality of the new windows. The difference in the heat retention in the house is very noticeable and, of course, no more running condensation. In addition it's now very quiet in here. I would also like to mention your window fitters. They were excellent workers, made as little mess as possible and finished putting in 13 windows, some with persiannas, in only three days. A brilliant job. I would be happy to give your company a reference any time.

Regards, Mike Tucker (Javea)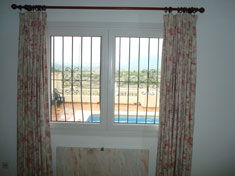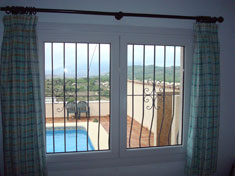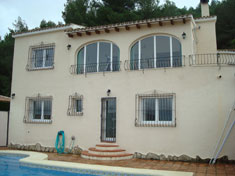 Hi Jason,

Would just like to say thank you for the good service and our beautiful new windows and backdoor. what a difference it makes to the villa. It is so much lighter and so much warmer in the winter and draft free!!!. The product which is made in Germany is excellent and very solid, the brown wood grain effect is good to look at and touch and has the look of real wood. The fitters came on time and cleaned up after also very polite. And the price is very good for such good quality I would very much recommend Safe Style double glazing. 10 out of 10.

Kind Regards, Jan MacQuarrie (Javea)



Here are some other examples of our work.

Our existing customers are happy to speak to prospective purchasers and we can arrange site visits if required. Click on the small image to show the large version.